The most expensive toilets
Luxury is integrated into everything we buy, including toilets. Here is a list of the most expensive toilet models and a little description about each one.
1. TOTO – $6,ooo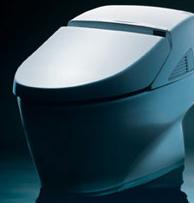 What makes this model so expensive? It hasan automatic lid that will open and close when a person approaches. After doing your business it will release air purifier and wait until you are 6 feet away before flushing. If that wasn't enough it also comes with a remote that can open and close the lid, warm the seat, change water temperature, and auto clean itself.
2. Wooden toilet throne – $14,000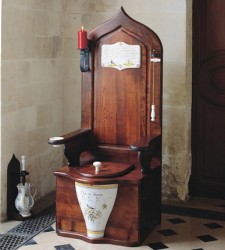 This five foot latrine really puts the throne in porcelian throne. It flushes by pulling a large metal chain and was crafted in 8th century France.
3. Hang Fung gold toilet – $5,000,000
This solid 24K gold toilet resides with Hang Fung, a jeweler in Hong Kong. It is rumored that the entire bathroom has gold and jewels incorporated into the design.
4. International space toilet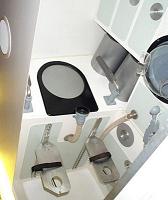 $19,000,000
The most expensive toilet of all! It has been launched into space and used by the astronauts. The main feature of this toilet is that it will recycle urine back into water.
← High tech faucets
Installing a new bathroom →